Right now I am enjoying the art of book-juggling. This isn't something I normally flourish at, but each thing I'm reading differs so much from the others that it's working.
Plus, I'm really behind on my GoodReads Reading Challenge, and I need to get a few books added to my total pretty soon.
So...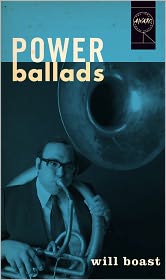 Power Ballads by Will Boast
Written by a college friend of mine (I'm boasting about Boast), Boast's collection of short stories is the winner of the Iowa Short Fiction Award. I'll save my thoughts for later, but I'm enjoying this quite a lot.
Review and Interview with Boast coming week of September 12.
Watching Willow Watts by Talli Roland
What a fun, lighthearted read. I'm only about a quarter through it, but I'm having trouble tearing myself from it. Of course, I knew I would, after my experience reading
The Hating Game
, and I couldn't wait to start this. Again, saving my thoughts for later.
Review coming September 14.
Monarch by Michelle Davidson Argyle
Okay, this one I'm actually reading for the second time. My first read was too fast. It's like when I eat chocolate chip scones—I know I love them, but I eat them so fast I don't really taste them. Well, I read
Monarch
so fast the first time that I just got the impression of loving it, but not enough thoughts to actually write a review. So, reading it a second time. And you know what? I'm loving it just as much even though I already know what's going to happen.
Review and Interview with Argyle coming in early October.
Entwined by Heather Dixon
This was recommended to me by another blogger. So far, not bad. I can't say I'm loving it. I have my reservations. I'll think about writing a review of it when I've finished.
I have to say, though, I do love the cover.
The Book Thief by Markus Zusak
Admittedly, I'm not reading this very fast. Those of you who have read it know it's another WWII story, and I have difficulty reading these. Even through the poetic language and the youthful perspective, the weight of the basic content drags on my psyche. So I read a little here and a little there, and eventually I'll finish it. I'm enjoying it, but it has to be interspersed with these other books of semi-lighter content.
What are you reading? Any recommendations?